Troy Engineering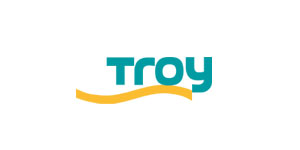 Products & Services
Landfills
Pipeline construction
Ponds
Company Profile
Over 25 years of experience has made Troy Engineering a diversified construction expert with unmatched experience. Today, Troy is a multi-disciplined construction company with its core business being turnkey pipeline construction. In recent years, significant market expansion into detailed civil, mechanical and earthwork contracts allows Troy to offer a totally comprehensive service and complete solution for the most challenging construction projects.
Our success and sustained growth are built on a reputation of producing solid, quality work, maintaining a clear customer focus and providing safe, reliable, innovative and cost-effective construction solutions.
Our skilled team has operational diversity, a can do attitude and a willingness to exceed expectations. This directly employed workforce, coupled with ongoing reinvestment in company owned plant and equipment, assures clients they are collaborating with a company that is experienced, stable and financially secure.
Dyarco International Group acquired the ownership of Troy. Following the acquisition, Troy has strengthen and extended its financial capabilities and service offerings to its clients in Qatar.
Company Project Profile
Rasgas Onshore Expansion RGX6
Pearl GTL Camp Project
Rasgas Onshore Expansion RGX6
Metring Station
Air Separation Unit AOC & Fire Fighting System Pipe Lines
North Road Project
Leak Detention Pond
TSE Permanent Disposal System
Emiri Hangar Project
NDIA Utility System CP-13
Express Way Project
Emiri Hangar Project
CTJV site Ras Laffan
Lusail Development – CP 2
Pearl GTL Project. Contract No.QSGTL-PI-099
Ras Laffan Port Expansion Project
Pearl GTL Project. Project No.3314
Gabbro Berth Expansion, Mesaieed
Ras Gas Long Term EPCM Service Contract Irrigation Water Disposal Project – Main Pipeline
Ras Gas Long Term EPCM Service Contract Irrigation Water Disposal Project – Distribution Line
Lusail Development City Project
New Doha International Project – Main Terminal Building
New Doha International Project – Main Terminal Building
GABBRO Support Services Area (GSSA) and Light Industrial Area In Messaieed
Doha South Sewage Treatment Work Phase II Expension
Al Khor TSE Lagoon
Polyethylene Plant in Mesaieed Industrial City
Doha North Sewerage Treatment & Associated Works
Doha Express Way Package 7, Salwa Road