SAKR Energy Solution Qatar (SES)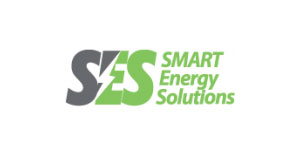 Products & Services
Generator Rental (50 kW – 100 MW)
Sales of Diesel Power Generator sets
Transmission & Distribution Equipment
Installation and commissioning
Turnkey Solutions including Maintenance
Company Profile
Sakr Energy Solutions Qatar LLC is a Joint venture between Dyarco International Group and SES Smart Energy Solutions LLC in UAE providing alternative power solutions to Qatar market since 2005, with deep understanding of generator set sizing, application, execution of multiple generators / control platforms.
SES Smart Energy Solutions LLC regionally headquartered in Jebel Ali Free Zone is catering to the growing need for temporary and medium-term energy solutions across the Middle East, Africa and Southeast Asia,. SES currently operates in the UAE, Saudi Arabia, Qatar, Yemen, Oman, Tanzania , Mali and Rwanda.
The company operates through two verticals of business namely Flow (Transactional) and Projects (Contractual Power projects). The Power projects business specializes in the rapid deployment of power generation solutions coupled with comprehensive operation and maintenance services to utilities, governments, armed forces, oil companies and mines, as well as the rental of lower capacity power generation equipment. The Flow business specializes on generator hire of lower range of power generation equipment [50-1250 kVA] with focus on execution to meet the timelines of the client.
Also visit us on youtube.