Leminar Air-conditioning Industries (LAI)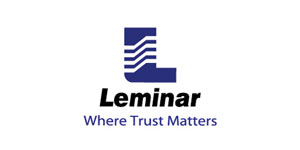 Products & Services
Products
Rectangular ducts (GI, MS, SS, Aluminum)
Spiral Ducts (GI)
Fire rated ducts (under sole license from FENLAND FIRE CONTRACTS, UK)
Fire dampers (UL Listed)
Sound Attenuators (under sole license from Galloway Acoustics UK)
Variable Air Volume (VAV)
Control dampers, access doors, louvers, air filters
Company Profile
Leminar Air Conditioning Industries Qatar WLL, is a sheet metal HVAC duct work and accessories manufacturing company serving the construction industry in Qatar since 2004. This is a Joint venture between highly accredited M/s Dyarco International Group, Qatar and Oasis Capital Holding Ltd, UK. Being ISO 9001:2008 certified and with strict Quality policies in place, Leminar has been highly successful to meet the growing requirements of the HVAC industry and provide contractors with utmost quality product and with on-time deliveries.
With manufacturing facility of over 25000sft, equipped with state of the art machinery, Leminar is one of the largest manufacturers producing high-quality products ranging from HVAC Sheet metal GI/MS/SS/ Al ducts, GI Spiral ducts, Fire Rated ducts, Sound Attenuators, Control Dampers, VAV Boxes, Fire Dampers, Louvers and other accessories.
Having long standing strategic tie-ups with elite principles of international repute like Galloway Acoustics (U.K), Fenland Fire Contracts Ltd (UK), Spiro (Switzerland), Leminar delivers products which are in strict adherence with the latest International standards – SMACNA, DW-144, ASHRAE, NFPA, BS and are approved by accreditation bodies– UL, UKAS, LPCB, Qatar Civil Defense.
Leminar promises to be a highly reliable partner to cater the diverse requirements of the industry and thereby contribute to the overall vision of Qatar2030.
Company Project Profile
Mega reservoir package A&C
Qatar National Museum
IKEA Doha
Mall of Qatar
Doha Festival City
Qatar UmmHaloul Power plant
New port project
Doha souq
Manarat Lusail Tower
Mandarin Hotel Doha
Al Bayt Staduim
Qatar Rail Doha Metro – Redline, Major stations @ Education city
Manateq
Doha City centre expansion phase II
New port project NPP/0026
Qatar SilhouetteTower
St. Regis Hotels & Residential towers
Ashghal schools
The Pearl Qatar Viva Bahriya – 11 & 17 towers
Barzan Camp phase 01- Pkg3 housing complex