Jotun Paints Qatar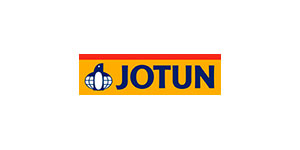 Products & Services
Paints & Coatings
Decorative Paints
Marine & Protective Coatings
Floor/Concrete Protection
Powder Coatings
Intumescent Coatings
Company Profile
Founded in 1926 in Norway, Jotun – one of the world's leading paint manufacturers – established its presence in the Middle East in 1974, with Jotun UAE Ltd. Ever since, Jotun has expanded dramatically throughout the region and is the first paint manufacturer to be awarded the ISO 9001 certification. Jotun has consistently invested in state of the art factories including the plant in the Al Quoz area of Dubai, UAE – the biggest worldwide for Jotun and the Middle East.
Jotun has been at the forefront in terms of developing products specifically suited to local conditions. Three decades of experience in the Middle East region, has helped the company produce a variety of conventional and specialized coatings – each incorporating the latest technological developments while offering performance with economy – catering to the various product segments and demands of the different markets.
Today, Jotun's diverse product range includes Decorative, Protective, Marine, Floor/Concrete Protection, Powder Coatings and Intumescent Coatings, bearing a solid testament to the company's reputation of being truly a single source solution for clients, consultants and contractors alike.
Company Project Profile
Qatar Railways Development Company
AECOM
Atkins
Al Jaber Engineering
Eversendai Engineering
Maersk oil Qatar
Nakilat
Qatargas
Qatar Petroleum
RasGas Company
Woqod