Culligan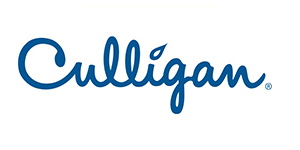 Company Profile
Culligan: A Global Leader In Water Treatment
With over 80 years of history and an installed base of over three million customers worldwide, Culligan is a leading provider of water treatment solutions globally. The Culligan brand is the most recognized in the industry, with a reputation based on quality, innovation, service and local water expertise. Culligan provides a fully integrated, comprehensive, customizable solution to its customers through an unparalleled dealer distribution network that includes 800 Culligan-branded locations across 90 countries and one of the industry's broadest and most technologically-advanced product portfolios with water treatment solutions for:Industrial Solutions, Food and Beverage,
Food Service & Dining, Hotel and Resorts, Hospital and Healthcare
Water Delivery, Homes & Apartments, Chemical Products, After Sales Service, Hygiene Services, Municipal & Potabilization, Marine & Cruise Ship, Swimming pools & Spas.